Akram Hidou Regiesseur / Director
Biografie
Akram Hidou wurde 1973 in Serê Kaniyê (Ras Al Ain) im kurdischen Syrien geboren. Nach bestandenem Abitur und medizinischer Ausbildung kam Akram Hidou 1995 aus politischen Gründen nach Deutschland.
Die ersten vier Jahre in Deutschland kämpfte Akram Hidou um politische Anerkennung als Flüchtling. 2003 beendete er seine Ausbildung im Bereich Kamera und Schnitt in Hannover. Neben seiner Arbeit als Kameramann schloss er Anfang 2010 sein Regiestudium an der Ruhrakademie für Künste in Dortmund ab. Akram Hidou lebt und arbeitet seit 2006 in Berlin.
«HALABJA ― die verlorenen Kinder» ist sein erster langer Dokumentarfilm.
Biography
Akram Hidou was born in 1973 in Serê Kaniyê in the kurdish region of Syria. After graduating from university in Latakia where he studied health sciences he 1995 followed his family to Germany out of political reasons.
1999 he started his studies of History and Politics at the Hannover University but then decided to start a career as a digital media designer. Akram Hidou finalized his studies of cinema-direction in 2009 at the Ruhr-Academy of arts.
Akram Hidou lives in Berlin, working as an independent film director, cinematographer and producer. «HALABJA ― the lost children» is his first long film.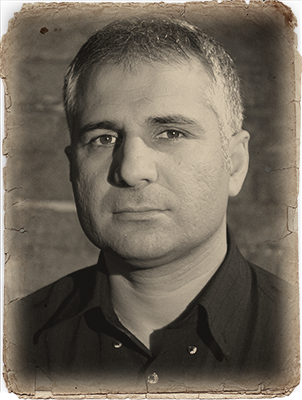 Filmography
Director:
«Halabja ― the Lost Children» 72 min, HD, 2011
«Déjà-vu» short film, Beta SP, 2004
«Radio Hîwa» short film, Beta SP, 2003
«Ubi bene ibi patria» short film, DVCAM, 2001
Camera:
«Halabja ― the Lost Children» 72 min, HD, 2011
«Der Kreis» short film, HD, 2009
«Kidnapped Factory» short film, Super 16 mm, 2009
«Ronî» short film, HD, 2008
«Axîn» 73 min, HD, 2006
«Ubi bene ibi patria» short film, DVCAM, 2001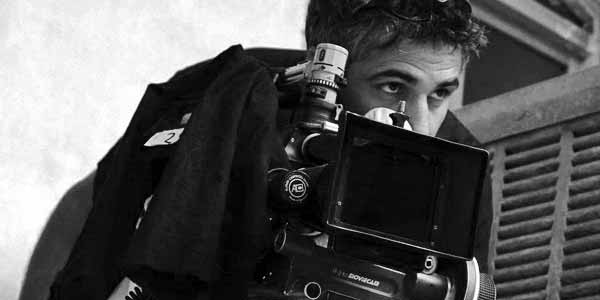 ---